Over 2500 Excellent 5 STAR Reviews!
Family-owned and operated for 11+ years in the great Florida Everglades. The River Of Grass team has over 2500 excellent 5-star reviews on TripAdvisor, Yelp, Google, and Facebook!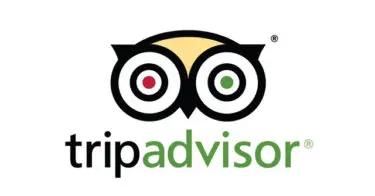 0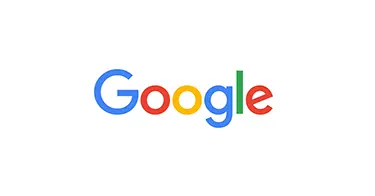 0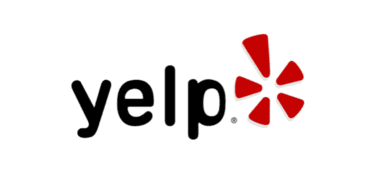 0
Private Everglades Airboat Tour
How you explore the Everglades matters to our team at Everglades River Of Grass Adventures. Our private Everglades airboat tours go deeper into the vast wetlands for a true Everglades safari. We seat just 5 to 9 guests on our custom small airboats. Local captains will educate and thrill you while keeping safety their #1 priority. If you have a large group, we can take up to 4 boats out together for a special rate, an airboat adventure full of great photo opportunities!
The Everglades Airboat Rides for 1 hour (60 minutes) go by fast but are still a thrilling boat ride. The 1.5 hours (90 minutes) is the most popular, more relaxed, and best for wildlife viewing. Both are great for children of all ages! The 2 Hour or 2.5 Hour tours are for the real eco adventurer (not recommended for very young children).
Small Group Everglades Airboat Ride
We look for fewer crowds, especially on sightseeing nature tours. The Everglades River of Grass semi-private, small group Everglades airboat tour is great for 1 to 4 guests. Save a little money and join a few other travelers on this private but economical airboat ride! We never overcrowd our guests, and only 6 to 8 guests will be on the River of Grass airboat ride for the best public adventure in the Everglades. The 60 and 90-minute airboat rides are educational and thrilling, with safety being our #1 priority!
Sunset Everglades Airboat Tours
Florida is famous for its amazing coastal beach sunsets. But, to experience the sun setting over the vast Everglades can be even more magical. Everglades airboat tours with Everglades River of Grass Adventures are educational, thrilling, and relaxing. Witness the symphony of wildlife on this special river of grass sunset Everglades airboat tour! Alligator viewing is always great on sunset airboat tours. This airboat tour is the last trip of the day, and of course, departure times will vary daily. You'll return from your sunset airboat tour just before it begins to get dark. Sunset airboat tours are private tours only, limited and subject to availability. Call for more details or send an email to info@theriverofgrass.com.
Everglades Airboat Tours and Sightseeing Adventures

What Makes The River of Grass Adventures Everglades Airboat Tour Different!
How you explore the Everglades matters to our team at Everglades River of Grass Adventures. Especially during this COVID-19 pandemic, we want our guests to be safe and stress-free. Our Captains and employees receive daily wellness checks to ensure they are healthy and symptom-free. All traffic areas, including seats, railings, and headsets, are sanitized before and after every ride. Hand sanitizer is available. Our captains wear buff face masks to protect them from the sun, wind, and bugs. We encourage our guests to wear them too. However, face masks are not required for our outdoor activities.
We are not an Everglades theme park or one of the Everglades National Park airboat tour "roadside attractions." We are a small, private Everglades airboat charter company that explores the Everglades just across the road from the National Park tours. We have no caged alligators or wildlife, and the only "show" on the boat. Everglades The River Of Grass Adventures has been making wonderful memories with people worldwide for nearly 10 years. Awarded TripAdvisor's Hall of Fame Tours for earning a Certificate of Excellence each year for 5 years consecutively, and now approaching 10 years of excellent reviews.
Magical Areas of the Everglades
Explore our backyard on an airboat ride through some of the most magical areas of the Everglades. No two tours are alike. Each captain has their route and will stop throughout the airboat tour to talk with you about the history of the Everglades, and its current events and, of course, show you a mosaic of flora and fauna. There are no caged animals on Everglades River Of Grass airboat tours, and no alligator wrestling shows, just nature at its best, naturally.
The Florida Everglades is a subtropical paradise. Some of the world's most unique and endangered species call the Everglades home. Alligators, egrets, great blue herons, turtles, crocodiles, whitetail deer, black bears, and even the elusive Florida panther are just some of the wildlife you might see on this Everglades wetland safari with the river of grass airboat ride adventure!
Coast Guard Certified Captains
Whether your River Of Grass Everglades airboat tour is near Miami or Fort Lauderdale, you will explore with seasoned "Gladesmen" naturalists, and United States Coast Guard certified captains experts at delivering safe, educational, thrilling, and memorable sightseeing adventures.
Traveling through the freshwater wetlands on a small, custom airboat is a fantastic way to experience South Florida's Everglades. Come check out Miami's other wild side and see what makes us, The River Of Grass Adventures, different. We look forward to welcoming you, your family, co-workers, and friends to the beautiful and amazing Everglades river of grass. Please check frequently asked questions for more details.